Game On!
Starting off 2018 right, many tech companies have released swe picked these games not based on reviews and votes on how many people enjoy them, but we also chose them over the number of people who were playing these games overall.
Super Mario Odyssey:   This video-game is a 3D platform action-adventure game that's been developed and published by the company Nintendo for their new popular game system Nintendo Switch. It's a new improvement in the Super Mario series, where the story is following the video game superstar Mario and his new friend, Cappy, a spirit that possesses Mario's hat; which allows Mario to take control of other characters and objects in the game when he throws his hat on them. They set on a journey across various worlds to save Princess Peach from his greatest rival Bowser, who kidnaps the princess and wants to marry her.
Call of Duty WWII:  Is a first-person shooter game published by the game company Activision. It's the 14 game of the Call of duty series and was released on November 3, 2017 for Microsoft, PlayStation 4 and Xbox One. It's the second game about one of the World Wars from history, t Call of Duty world war I. The game is set in Europe, the multiplayer expands to different fronts not seen in the campaign.
Minecraft is a sandbox video game for Mobile, Consoles, and computers, it's a first-person game but could change the settings to second person or third person and depending on what game mode your in you could either be in survival and creative mode with different platforms old, Infiniti, of flat were you can survive throughout the night by mobs and use your imagination to build, create, and explore.
Fortnite is a co-op sandbox survival video game. The game was released as a paid early access title for Microsoft, PlayStation 4 and Xbox One on July 25, 2017, with a full free play release expected in 2018. Is set in contemporary Earth. Players get rewarded through these missions to improve their hero characters, support teams, and the arsenal of weapon and trap schematics to be able to take on more difficult missions.
Grand Theft Auto is an action-adventure video game released by Rockstar Games It was released in September 2013 for PlayStation 3 and Xbox 360 in November 2014 for PlayStation 4 and Xbox One and in April 2015. It is the first main entry in the Grand theft auto series since 2008's Grand theft auto Auto IV.Set based on Southern California, the single-player story follows three criminals and their efforts to commit heists while under pressure from a government agency
PlayerUnknown's Battlegrounds (PUBG) is a multiplayer online game developed and published by PUBG Corporation, a minor of Korean publisher Bluehole. In the game, up to one hundred players parachute onto an island and scavenge for weapons and equipment to kill others while avoiding getting killed themselves. The available safe area of the game's map decreases in size over time, directing surviving players into tighter areas to force encounters. The last player or team standing wins the round.
NBA 2k18 is a basketball simulation developed by Visual Concepts and published by 2K Sports. It is the 19th installment in the NBA 2k Franchise. Kyrie Irving serves as the cover athlete for the regular edition of the game, Shaquille O'Neal is the cover athlete for the special editions, and DeMar DeRozan of the Toronto Raptors is the cover athlete for the game in Canada. NBA 2K18, like the previous games in the series, is based on the sport of basketball. Several game modes are present, including the team-managing MyGM and MyLeague modes. MyCareer, in which the player creates and plays through the career of their own player.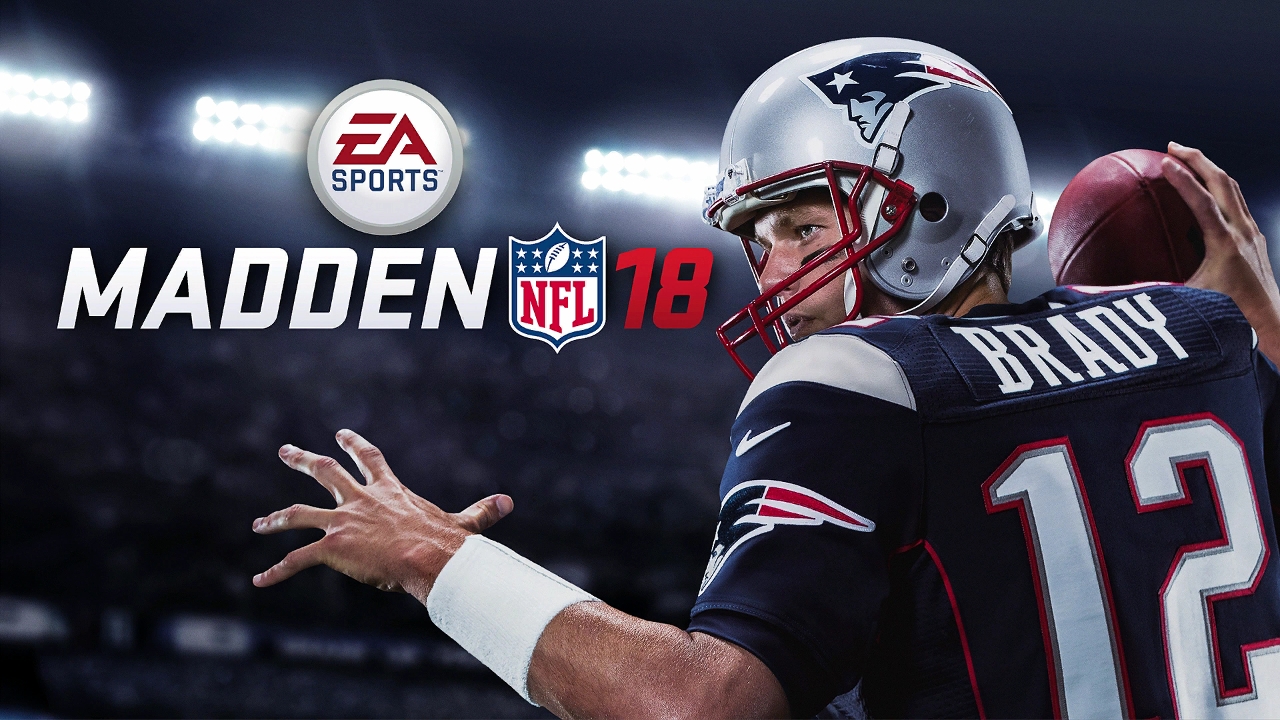 NFL Madden is an American football video game series developed by EA Tiburon for EA Sports. It is named after Pro Football Hall of Famer John Madden, and has sold more than 120 million copies, and influenced many players and coaches of the physical sport. Among the game's realistic features are playbooks and player statistics, and voice commentary that allows players to hear the game as if it were a real TV broadcast. As of September 2013, the franchise had generated over $4 billion in revenue.
Battlefront Two is apart of the Star Wars franchise. The story line predominantly follows Iden Versio, commander of the Imperial Special Forces unit Inferno Squad. Upon witnessing the destruction of the second Death Star, Versions troops look to her for direction. Versio tells her troops that they will avenge the Emperor. The story spans thirty years, beginning in the waning months of the Galactic Civil War and concluding around the destruction of Starkiller Base.
Fifa 2017 is apart of a FIFA series developed and published by Electronic Arts, which released in September 2016. This is the first FIFA game in the series to use the Frostbite game engine. Marco Reus serves as the cover athlete on the game. The new features in FIFA 17 include new attacking techniques, physical player overhaul, active intelligence system and set-piece rewrite. EA also announced at Gamescom 2016 that Squad Building Challenges and FUT Champions will be in FIFA Ultimate Team, but not in the Xbox 360 and PlayStation 3 editions of the game.The commentary is once again provided by Martin Tyler and Alan Smith with Alan McInally (in-game score updates), Geoff Shreeves (injury reports), and Mike West (classified results for major leagues). Commentary in other languages (such as Spanish and French) is also provided.