Spring of 2019
Leo Castillo
February 26, 2019
As we all know spring break is less than a month away and most of our students have no idea how they want to spend spring break. Well here at our Weiss newspaper might have some ideas for you.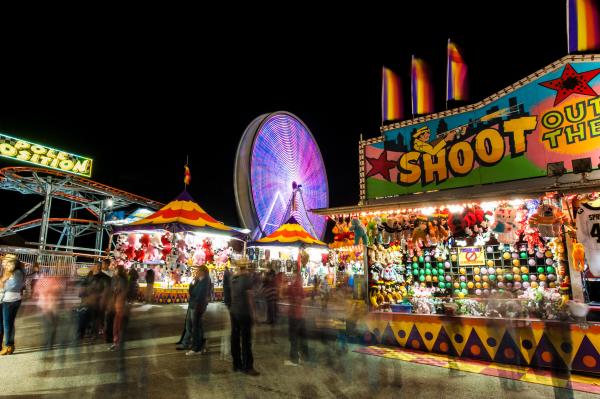 Well, get your saddles, boots and ready to giddy up! The Austin Rodeo is making its way back again for its one year visit!. Whats a good way to spend your spring break with your family and friends well the rodeo of course! As all of us love going to the rodeo weather for the fair, rides, food, pig races or the shows this year is guaranteed to be a big one, and has just the thing for everyone!. Austin Rodeo will be here from March 16-30. Rodeo Austin has a little treat for us this year with having famous rapper "Flo-Rida" performing live right in front of you on March 18, 2019! Known best by his top song good feeling, my house, and low. It is guaranteed to be a heck of a show for everyone!
Get your tickets now for Austin Rodeo here,
How about we take a little break and decide we want to cool off a bit? Big lake person? no? yes? well, we have just the thing for you.
If you're looking to cool off and go out for a swim this spring break lake Pflugerville is just the thing, especially for all you wolfs that live around the area! Lake Pflugerville is the place to be to release all your stress and go for a nice swim, taking the family out for a BBQ, picnic whatever you can name! Minor problem camp/bond fires aren't allowed but that doesn't mean your fun has to stop right there! There's always a rental service for canoeing and kayaking!
For more information on renting kayaking and canoeing service visit here.
Are you a big lake person? but you don't want to get in the water? Do you like to eat while having an amazing view?  Well, you can enjoy your burger sliders while sitting on the edge of a mountain with an amazing view of the Oasis restaurant. The restaurant is above the crystal water of Lake Travis.
The place has a 4.1 Star review and has a variety of delicious food, good entertainment, and music.
| | |
| --- | --- |
| Tuesday | 11:30AM–8PM |
| Wednesday | 11:30AM–8PM |
| Thursday | 11:30AM–8PM |
| Friday | 11:30AM–9PM |
| Saturday | 11AM–9PM |
| Sunday | 11AM–8PM |
| Monday | 11:30AM–8PM |
To review the menu and other questions feel free to visit the oasis's website.
http://places.singleplatform.com/the-oasis/menu
http://oasis-austin.com/
You want to kick it back a bit and take it old School?
Pinballz arcade is just the place for you if you love to win prizes, play old/new games.
Pinballz Arcade has old-time arcade machines (coin machines) from the 1970's- to new games today, as expected yes Pinballz arcade has pinball machines, A LOT of them in there a second floor.
Pinballz gives out tickets for each game you win, Like a chuck-e-cheese style you can go insert your ticket into the ticket machine and get your receipt and get your prizes!
| | |
| --- | --- |
| Tuesday | 11AM–12AM |
| Wednesday | 11AM–12AM |
| Thursday | 11AM–12AM |
| Friday | 11AM–12AM |
| Saturday | 10AM–2AM |
| Sunday | 10AM–11PM |
| Monday | 11AM–12AM |
For more questions, you can go and visit online at their website.
https://www.pinballzarcade.com/